Revit Families, BIM Objects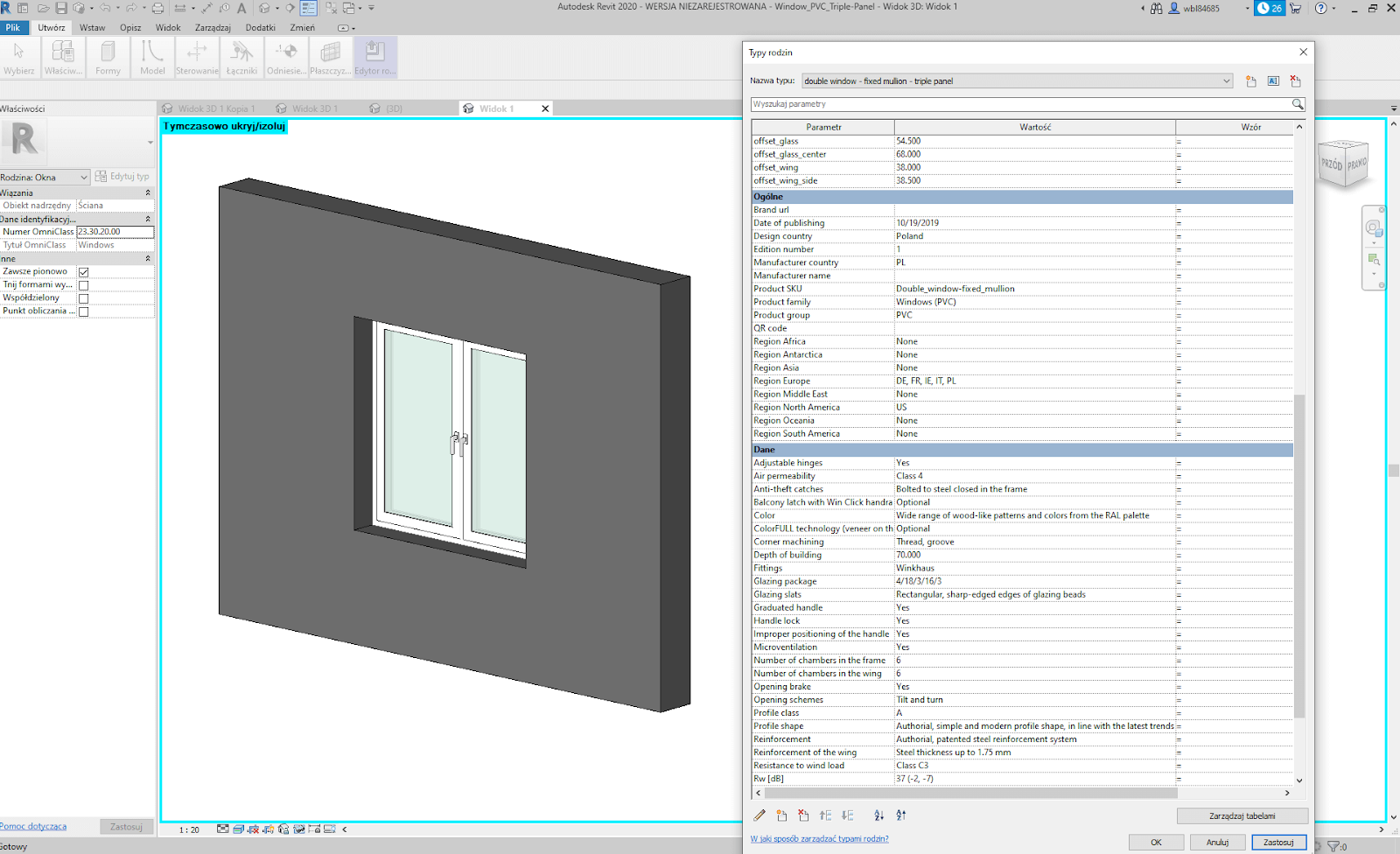 In principle, new solutions are designed to make our work easier and easier. So, to simplify and speed up our work, we use ready-made solutions provided to us by producers and subcontractors. So why should this not be the case when designing objects? After all, in most cases we still use ready-made solutions presented to us. This allows you to speed up design and implementation work, because all parameters are pre-provided by the supplier. That's what families are for Revit.

The object families used in Revit are, in a nutshell, ready-made blocks of elements used in the project, sorted by categories. It can be either a window, stairs, an element of infrastructure or interior design. Such a block, as a rule, consists of the geometry of which it is built and the information that is assigned to it. Such elements have several elements that define them.
They can be divided into:
2D and 3D geometry,
MEP connections,
material library,
physical parameters affecting the design; and
textual parameters describing the features of the object.
They can all have fixed values ​​or be modified using formulas that control every aspect of the object mentioned above. Formulas are an important element of the revit family. They allow you to limit the number of families created in the object, or to modify it. This feature allows you to limit the file size, but keep in mind that excessive complexity can increase the time it takes to load the file. With a single family this may not be noticeable, but on a project scale it will almost certainly be unfavorable.

If the need arises, the family may have the types we specify, or options chosen independently of it. This means that if the manufacturer has a product line that comes in many variants or has additional functions, we can include all this information in only one family.

Of course, the remaining question is what gives us such a division used in the project. Families, due to their property of having many variants, allow for maintaining a consistent and compact library in the project while maintaining all the parameters of individual types of objects. Moreover, if one of the parameters common to the whole family changes, it will be updated in all types. Each of the elements can be taken into account later when analyzing the project and creating statements. Of course, we can define ourselves which elements are important to us and are to appear in the project.
Piotr Wolny
BIM Specialist
bimdrone.pl